Dr. Scott Ackerman
Dr. Ackerman grew up in New York then moved to Florida at age 13. He attended the University of Florida for his Undergraduate Degree and received a B.S. in Business and Marketing in 1986. After realizing chiropractic was his true goal, Dr. Ackerman went to Life Chiropractic College, graduating in 1990 with a D.C. (Doctor of Chiropractic).
Dr. Ackerman has 4 wonderful children: Aaron, Sam, Todd, and Lindsay. He has lived happily in Alpharetta for the last 30 plus years. Scott's vices are tennis and golf, which are aided by weekly adjustments.
This is a prime example of how interconnected our bodies really are, and how chiropractic can play a large role in your wellness!
Dr. Ackerman is a member of the Georgia Chiropractic Council as well as the Gonstead Clinical Studies Society and Proudly uses the Gonstead Technique!!!

Why did Dr. Ackerman choose chiropractic?
Dr. Ackerman played a lot of tennis in college and his back was always sore. He procrastinated for a while but finally couldn't take it anymore! Dr. Ackerman went to a chiropractor and never had a problem again!!!
"I got into chiropractic because I like helping people and I liked the hands on approach to healing. I was amazed that everything is controlled by your brain and spinal cord and that the body is a self healing organism."

-Dr. Ackerman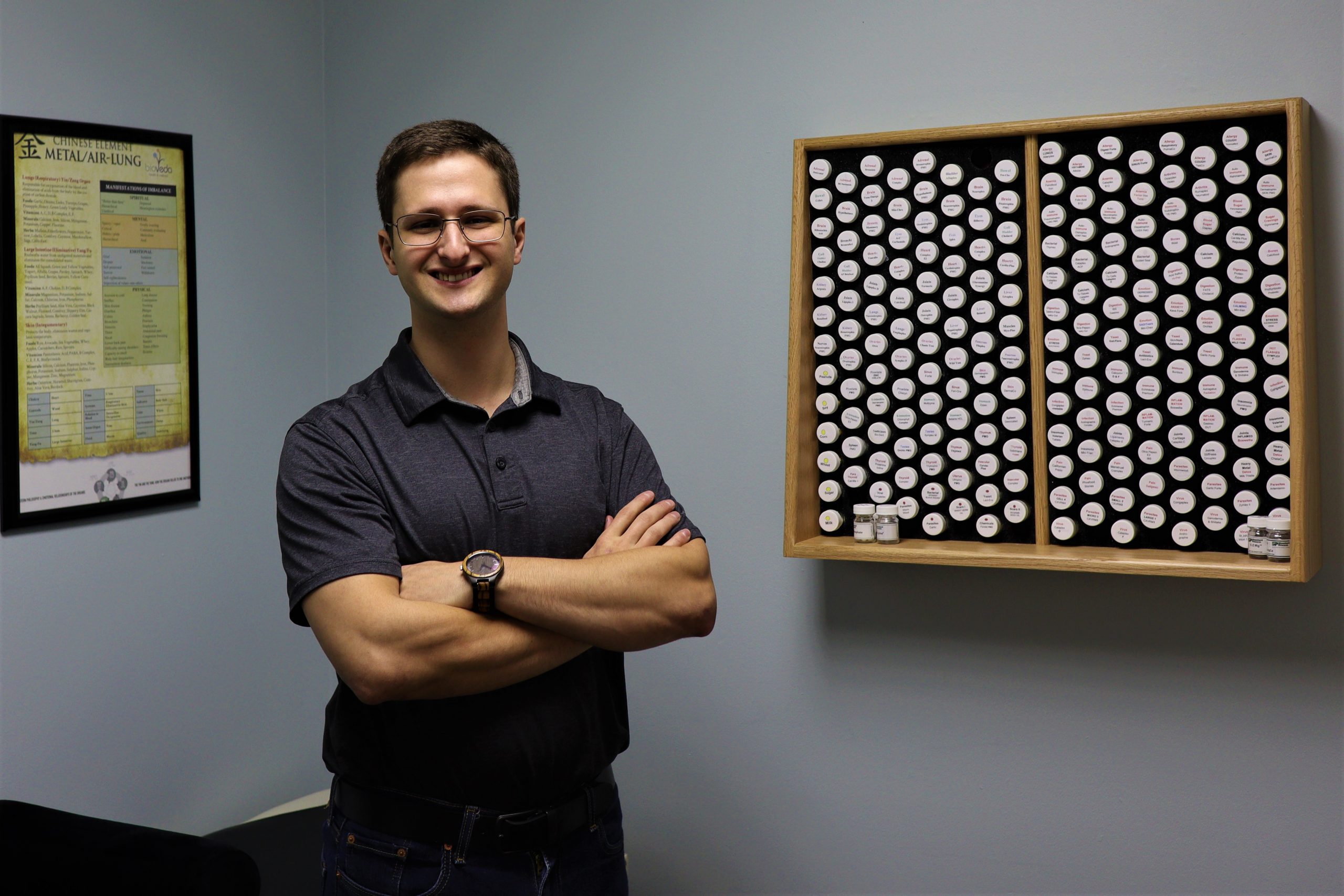 Sam Ackerman
Optimal Health Specialist
Sam Ackerman grew up in Alpharetta, Georgia, and has lived in Georgia his entire life. He attended Southern New Hampshire, where he received his Bachelor of Science in Psychology. He also has received specialized training and certifications of laser acupuncture & clinical nutrition. Sam practices out of his family Chiropractic office with his Dad, Dr. Scott Ackerman.
Sam is an Optimal Health Specialist who utilizes a unique combination of specific laser therapy, functional nutrition, and muscle testing to accurately assess and treat imbalances of health. Sam enjoys working with allergies, digestive imbalances, ADD/ADHD, weight management, anxiety, depression, and more. Sam works on a holistic level, and places high value on optimizing gut health, rebalancing neurological stress responses, and providing guidance between sessions. Sam has achieved high success rates through utilizing this unique approach to healthcare.
"I find that many health practitioners chase symptoms and tend to ignore why the problems are there in the first place. I believe if we dig deeper and target the problem at the root of the source, we can achieve longer-lasting and more meaningful changes in someone's life."

-Sam Ackerman


When Sam is not in the office, he is an avid rock climber in his free time. He climbs with his wife, Hannah, at least twice a week.
"It is a great challenge, both physically and mentally. Plus, the community is always full of welcoming people who motivate you to do your best. There are always new goals to overcome, which keeps me interested."

-Sam Ackerman


Sam also enjoys board games with his friends, playing bass guitar, and listening to health podcasts on his morning drive to the office.